The family-run shoe shop named 'Shoe Koppitz' in the centre of Grafing, a small city near the Bavarian capital of Munich, doesn't attract much attention on first glance. But what brothers Florian and Michael Koppitz produce in their shoemaker's workshop is far from underrated - they make custom-made shoes with fish leather, starting from about $1,245 a pair.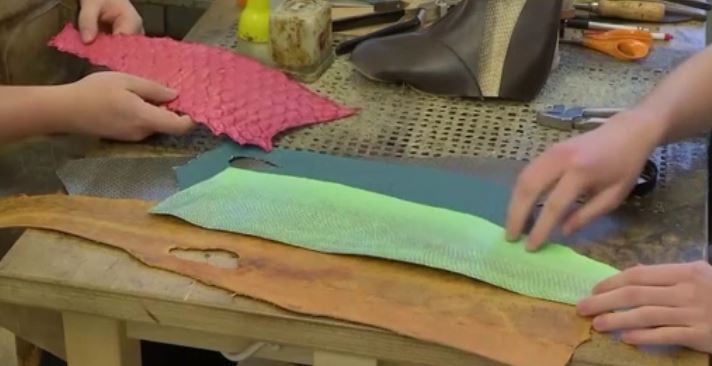 The Koppitz brothers, who are the fifth generation to work within the family business, use various sorts of fish skin - catfish, salmon and carp amongst others. The unique skin of the fish is perfect for high-quality shoes, but requires ample preparation and complex craftsmanship.
The brothers ordered the fish skin for their first pair of these unique shoes on the Internet some years ago. By now they have gained much experience with the delicate material, but it still takes them three days or up to a week to produce one pair of these one-of-a-kind shoes. Only 45 pair of fish leather shoes leave their workshop every year.
The Koppitz brothers received the prestigious Bavarian State Award in 2015 for their innovative work. The shoes are not only unique in design and material, but also environmentally sustainable. No fish has to be killed in order to produce the shoes. The fish skin is leftover from production and would otherwise presumably go to waste.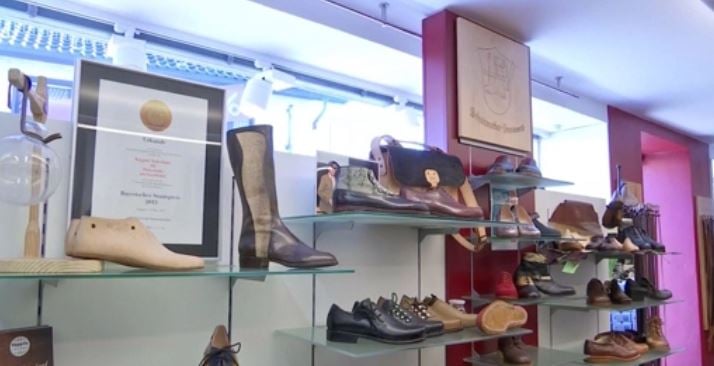 RESOURCE - 
By CBS News / http://www.ktvq.com/story/37358461/making-fish-leather-shoes