GQ
 was invited to take the exclusive first look at British designer Paul Surridge's new collection for Italian brand Roberto Cavalli. Here's the inside track
ritish menswear designer Paul Surridge cut his teeth at Calvin Klein, Jil Sander and Z Zegna. At the latter (Surridge's most recent post) the designer was much celebrated for his architectural, minimal menswear with a high fashion edge (this writer was such a fan of Surridge's work at the brand, that he bought three of the same orgami-collared shirt one season).
Last year, in a shock move, Surridge took the reigns of sexed-up Italian brand Roberto Cavalli, from the hands of short-lived creative director Peter Dundas, who lasted three seasons in the role.
Surridge showed his first womenswear collection for the brand last season, and he produced a small pre-fall collection which was shown in look book form last season. The collection was a clever synthesis of maximalist details such as bright intarsia knits and crushed velvet blazers teamed with key wardrobe basics such as slim cut suits and point toed cowboy boots.
This weekend, Surridge will show his first ever menswear mainline collection for Cavalli and we've got the exclusive inside track: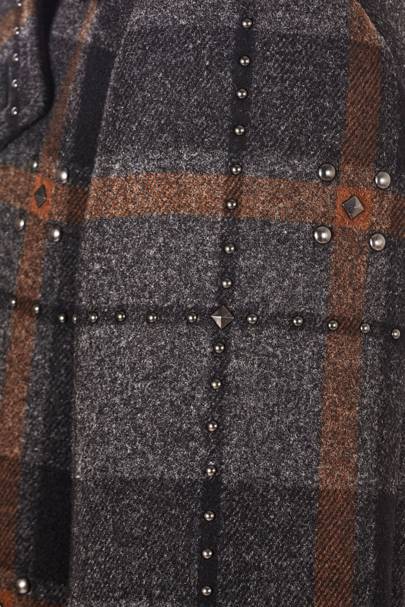 Paul Surridge: We started with an "alpha couple" concept. We concentrated on the idea of a party lifestyle and contrary to the gender blur we wanted to go back to the building blocks of the Cavalli brand. I wanted to make it very luxurious but also "hard" luxury. Not too rock'n'roll or indie. Not too obvious. We wanted to evoke showiness but also desirability.
GQ: What can we expect from the clothes?
PS: I focused on core essentials. The jean, the coat. This is the first time you'll see a man and a woman walking next too each other at Cavalli. I didn't want the man to upstage her. For the coats there's a new shoulder, there are new leather jackets with fringing and studs. It's classic Cavalli, only modernised. There are leather jeans and embossed crocodile leather. All the things that Cavalli stands for.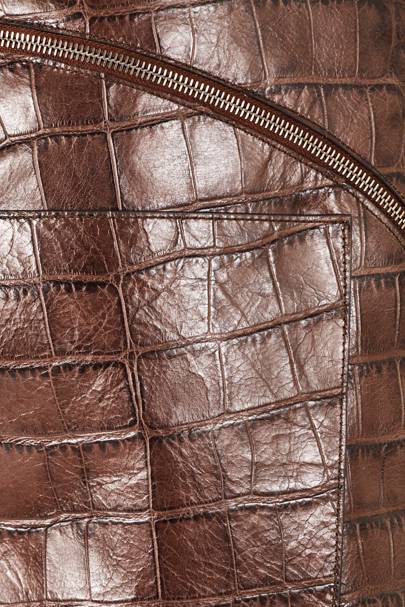 PS: There are very specific things which jump out. I didn't want the collection to look too ornamental, or too dandy. At the moment the mood is all about sportswear. Tailoring, is, of course, essential, but people are spending more time on leisure. Leather, for Cavalli, is very essential. We have printed leather and printed shearling - I wanted artisnal clothes to feel contemporary, sharp and modern.
GQ: Which are the key pieces we should look out for?
PS: I think the coats are beautiful. particularly an exclusive check coat which has been studded int he pattern of the check. It's something normal which has been Cavalli-ised. There's also a print which has been inspired by Murano glass which will be printed onto a ski jacket, which is very exciting. I'm also very happy with the boots, the're flat at the front with a structured heel. They're extremely desireable and modern and timeless.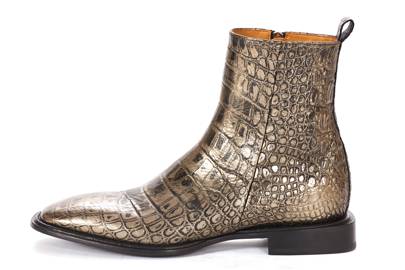 GQ: How do we describe the Surridge style?
PS: I'm anything but minimalist, I'm a maximalist purist.
The Roberto Cavalli AW18 men's and women's show will take place 2PM GMT, available to be viewed at www.robertocavalli.com
SHOP NOW THE BEST GENUINE LEATHER CLOTHING FASHION
RESOURCE - BY TEO VAN DEN BROEKE Friday 23 February 2018 / http://www.gq-magazine.co.uk/article/exclusive-first-look-new-roberto-cavali