Charming Baldemor's love for nature is palpable in all her works. Her intricately carved wooden pieces are so precise and lifelike, her vision fresh and contemplative. Her passion for her art is only matched by her compassion for others.
Charming is from the famous Baldemor clan of Paete, a remote town in Laguna where woodcarving flourished as the primary tool of the trade since the early Spanish Colonial period. The word paet itself — meaning "chisel" — ingrains in its residents the importance and value of woodcarving in their lives. This lifestyle has instilled in local artisans the value of high standards, natural restraint, creativity and the relentless persistence for their craft.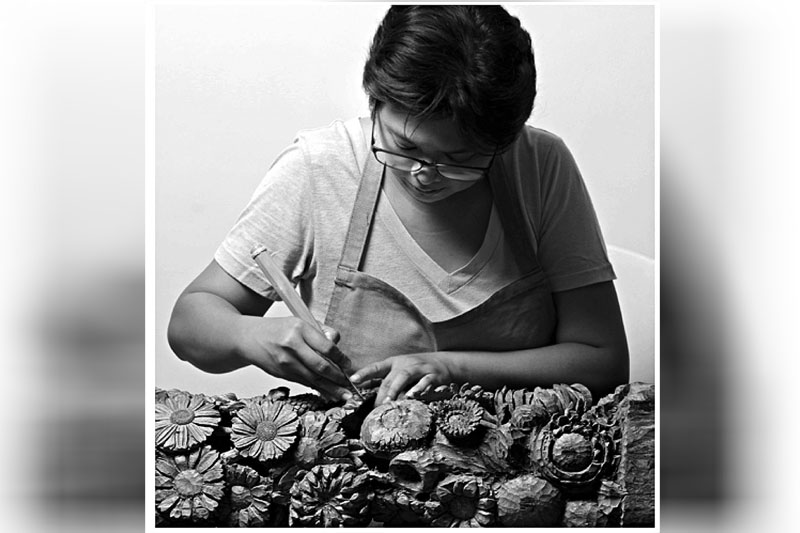 Charming Baldemor.
Ever ready to give continuous livelihood opportunities to her hometown's residents, Charming found an opportunity to redirect artistic vibrancy into creations for those who appreciate the finer things in life — all while emphasizing the value of local artistry — from materials to craftsmanship. Charming transitioned her woodcarving works, from pieces of display arts, to the wearable art of bags.
The star of each Charming Baldemor bag is the wood used to create it. These are locally sourced upcycled wood, rescued and restored from various states of damage or decay, and selected for their robust and enduring character. All wood used in her studio undergo proper conditioning and treatment to ensure that the material can withstand the crafting process, after which it is given a durable finish made to endure constant use in the years to come.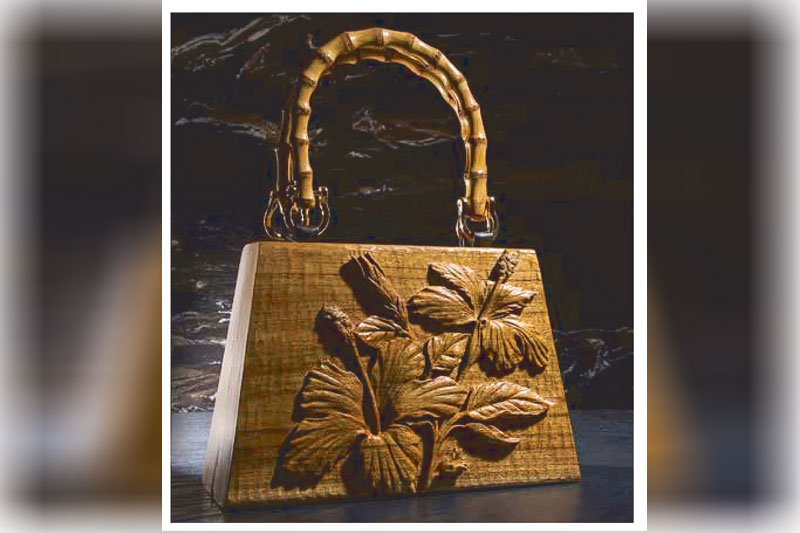 FLORA is crafted from hardwood such as narra and teak. The collection's flowers exude a grace that Baldemor believes all women possess.
"At one point in time, we all had a bag —  the bag — that helped us feel complete whether it was a delicate clutch, a trusty leather tote, or a durable outdoor backpack. Each bag that I create and devote time to, have their own story to tell, and it is my hope that my buyers allow its narrative to be a part of theirs," Charming shares.
"These bags go beyond being a mere accessory. Perhaps it is best to describe them as a vessel — one that carries not only the valuables you hold dear, but also one that conveys a message of hope. They hold my hopes for the future of the environment, the new generation of carvers of Paete, and the empowerment of women. Every bag in the collection supports these advocacies that are near and dear to my heart and I, with earnest optimism, hope that you will, too."
image: http://media.philstar.com/images/the-philippine-star/lifestyle/allure/20181104/allure2-4.jpg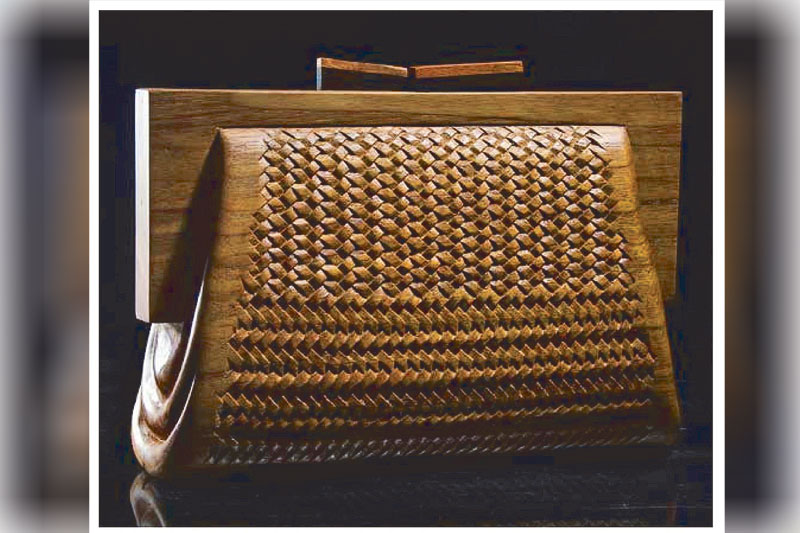 HABI draws inspiration from the weaving techniques used in baskets and furniture. Each bag features a soft leather lining and strap, and are topped off with a natural polyurethane finish to allow the wood grains to supplement the texture on each bag.
Charming Baldemor's bags will be showcased at the FilipinaZ Art, Fashion and Jewelry Fair from Nov. 9 to 11, 10 a.m. to 9 p.m. at the 21st Floor of 8 Rockwell, Hidalgo Drive, Rockwell Center, Makati City. A healthy part of the sales will go to the funding of Zonta Club of Makati's Psychological Center for Sexually Abused Children as well as the club's  Empowering Women Scholarship Program.
image: http://media.philstar.com/images/the-philippine-star/lifestyle/allure/20181104/allure2-5.jpg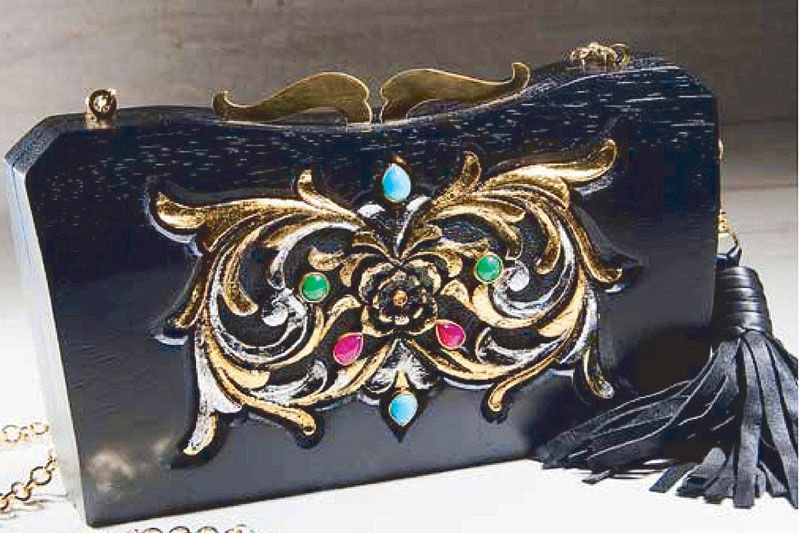 MODERN ETNIKA. Semi precious stones and metal embellishments provide balanced accents to this Bagobo- and Manobo-inspired bag.
SHOP NOW - Genuine Leather Handbags Ladies Fashion Outfit

Read more at https://www.philstar.com/lifestyle/allure/2018/11/04/1865503/such-charming-bags#GWK34OJcgTcTGP0D.99